CALI's eLangdell® Press publishes free, open eBooks for legal education.
What do we mean by open?
Casebooks that are compatible with devices like smartphones and e-readers, as well as print.

Educators can adopt and edit eLangdell's Creative Commons licensed casebooks, for free.

Students and faculty can use eLangdell casebooks for free.
Join our eLangdell mailing list and stay tuned to CALI on Twitter and Facebook for updates on eLangdell casebooks.
Want to pioneer digital casebooks with us? Contact Deb Quentel, dquentel at cali dot org, if you're interested in authoring.
How Law Schools Can Save Law Students $150 Million Using Open Casebooks - AALS Tech Section Webinar video from 7/17/2019.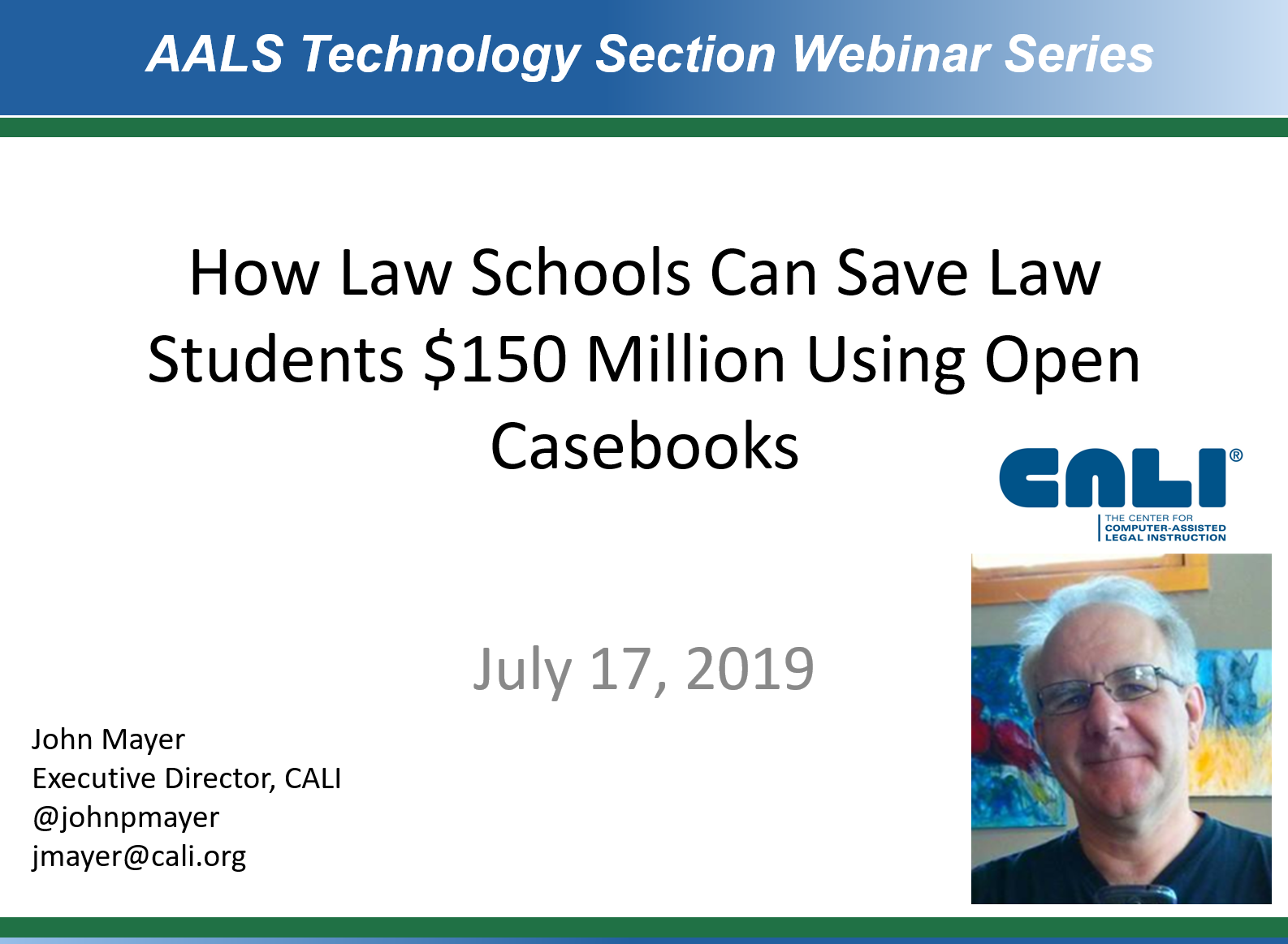 Press
"... students deserve to be able to have casebooks in whatever format they learn best from, not the format established by a publisher, Mayer argues. I think the transition to open casebooks makes a lot of sense, if for no other reason than that $250 or so a pop for traditional casebooks is pretty hard to swallow...."
- Karen Sloan Law.com in Ahead of the Curve: The Case for Open Casebooks